What is it that a building official does day in and day out? Technically, the definition of this role is "administering and enforcing the adopted building code" — but is the key word in that phrase "enforcing"? Many people think that a professional in this position is — or perhaps should be — less an enforcer, and more an educator.
Building official Bill Ondulich looks a little deeper into the semantic divide.
It's a truism, Bill Ondulich says, that the more education a building official has to do, the less enforcement he or she will be tasked with down the line. That's simply because the entire process from design to construction to approval of code compliance will go more smoothly when everyone involved in that process is working from the same playbook.
One of the core duties of a building official, according to Bill Ondulich, is staying up-to-date with advances and changes to local codes. After all, he is the one who is in charge of ensuring that structures of every stripe are in adherence to those codes, for the good of not just the structure itself, but of course for the people who work and live in and around them. It only makes sense, therefore, that a building official should act as something of a town crier or roving journalist in the design, build, and construction industries.
Yes, Bill Ondulich explains, it is the responsibility of professionals at all levels to also stay educated about the current codes. However, in reality we know that this isn't always possible. Doctors cannot and do not keep up-to-the-minute on articles and research published in medical journals; there is simply too much material for them to digest and make sense of themselves while still seeing patients and performing other, more pressing duties.
Sure, a breakthrough in treatment might benefit one of those patients, but it's a needle and haystack situation. Doctors must rely on intermediaries to convey synopses and round-ups within their field, then follow up on the most promising research papers. The same is true for engineers, construction managers, contractors, designers, and other professionals who are in the building field.
Enforcing codes is always going to be an aspect of the building official's daily duties, says Bill Ondulich. Enforcing laws and rules is an essential part of every industry and facet of society. However, that doesn't mean that we should not strive to achieve 100% compliance — and one of the most effective ways to do that is through education, whether it is on a structured or a grassroots basis.
Chances are you may not have given much thought to municipal codes unless you yourself have unwittingly violated one or you have an issue with a neighbor's potential infraction. Yet code regulations and the enforcement thereof are an important aspect of local government. Whether you are a business owner, a homeowner, or just a civically-minded citizen, it's important to understand the process of code enforcement and what it entails. Thanks to his experience in the engineering field, code administrator, and building official, Bill Ondulich is uniquely qualified to provide an overview of codes and code enforcement.
First Things First — What Is Municipal Code, Anyway?
Before we dive into the subject itself, it's a good idea to provide a clear definition of what municipal codes are. Sometimes referred to as "ordinances," "measures," "bylaws," or other names, codes are a collection of laws that have been passed by a municipality's governing body.
Bill Ondulich explains that these codes or ordinances carry the full "force and effect of law" within the relevant municipality — unless they conflict with federal or state laws already codified by statute, that is.
The measures that can be taken to enforce code violations are set forth in Chapter 162 of Florida Statutes, adds Bill Ondulich.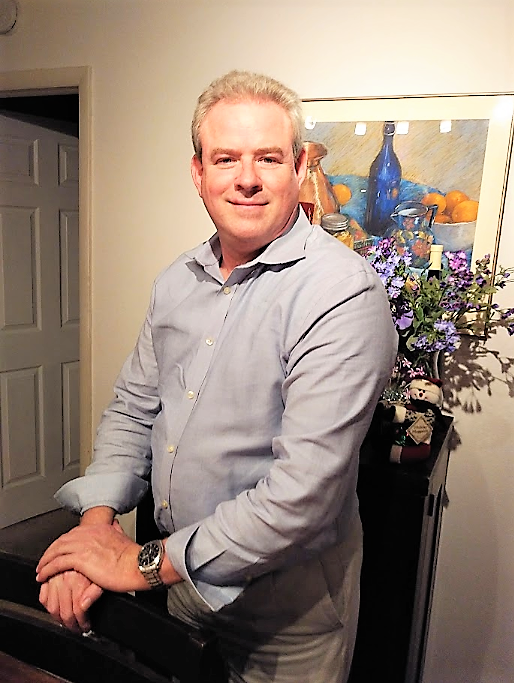 Some Examples of Code Violations
Bill Ondulich says that typical code-enforcement violations can include, but are not limited to:
-Improper signage
-Construction, refurbishment, or demolition without a permit
-Buildings that violate code — construction that is too close to a property line, for example
-Illegal units
-Failure to maintain a structure
-Commercial vehicles parked in a residential zone
-Failure to remove debris, including inoperative cars
-Illegal dumping
-Noxious fumes or odors
-Any violation of zoning laws
As codes and ordinances may change from jurisdiction to jurisdiction, it is advised to check with local statutes in order to fully understand what is and is not codified in your municipality.
The Process of Code Enforcement
This process is initiated when a code violation complaint is made. A code inspector is assigned to investigate the property in question and to determine whether or not a violation has taken place or is continuing to occur.
According to Bill Ondulich, the law stipulates that when a code violation is discovered, the inspector must contact the violator to communicate and explain said violation. At that time, the code inspector must also give the violator a certain amount of time in which to rectify the problem — unless the violation is irreversible or irreparable, or it threatens public health or safety. The length of time depends on the violation in question but is generally considered "reasonable."
If that time passes and the violation is still occurring, the code inspector's next step is to notify the enforcement board. They will schedule a hearing, which is a quasi-judicial procedure intended to give the violator his or her "day in court," so to speak. At this hearing, the board will also learn about the steps taken on the part of the inspector and any other municipal authorities who may be involved in the matter.
Failure to pay the fine could result in increasingly harsh measures, including a lien being placed on the violator's property; foreclosure on that lien; or a lawsuit to recover a money judgment in the amount of the original fee plus any interest that has accrued.
If the board determines that a fine is inadequate, due to the circumstances or severity of the violation, they additionally have the power to assess a civil penalty or to initiate another means of code enforcement, adds Bill Ondulich.
A building official is an important role in any developed society. It is the building official's responsibility to ensure that buildings are up to code, that laws are being followed to the tee in the construction and maintenance of said buildings, and that plumbing, electrical, and other systems are all up to code. This, Bill Ondulich, is just the tip of the iceberg-a building official wears many hats and oversees numerous aspects of building safety for entire communities. Suffice to say, the role of a building official isn't an easy one to obtain or enact, and those who do are impressive individuals indeed.
Bill Ondulich began his journey towards becoming a building official back in 1987, in Tucson, Arizona while he was enrolled in college. It was here that he gained experience as a field and lab technician while simultaneously taking classes, performing soil, asphalt, and concrete tests. The purpose of these tests, Bill Ondulich explains, is to ensure the required design elements of a project meet the minimum specifications.
Bill Ondulich continued his work in Arizona after graduation, first as a Design Engineer performing structural engineering design and calculations for commercial buildings. Bill Ondulich then began work as a Project Engineer, overseeing projects related to structural engineering.
After this, Bill Ondulich began his time as a Plan check Engineer, examining plans, structural calculations, and specifications for commercial, industrial, educational, and multi-family projects. These checks are all done with regard to the local city's building codes, providing Bill Ondulich with the needed experience of working within specific city guidelines in order to meet building and land development codes.
It was around this time Bill Ondulich began his own part-time business providing commercial and residential structural building design and plan checking services to private industries. He also provided personal computer sales, repairs, and technical support, and continued this side business until 2004.
It was in 2004 that Bill Ondulich made the move from Arizona to Florida, to take up the helm of Plans Examiner in the city of Largo. He quickly rose through the ranks, being promoted first to Engineer II, then Assistant Building Official, and finally becoming the Building Official for the city of Largo. In this role, Bill Ondulich provided leadership for planning, organizing, directing, supervising, and managing the Community Development Building Division.
In 2016, he started his most recent endeavor, working as the Chief Building Official for NOVA engineering. One thing is for certain: the road to becoming a building official isn't an easy one, but it's one Bill Ondulich has succeeded in navigating.